Radiofrequency
The Non-Surgical Collagen Builder
Radiofrequency is a facial modality that uses thermal energy, which gives off heat and prompts your skin to produce more collagen, speeding up cell turnover, resulting in skin that's firmer and stronger over time.
This advanced treatment is ideal for improving deeper wrinkles, sagging skin, jowls and tech neck.
At Skin Devotee Facial Studio in Philadelphia, we offer Thermatone Radiofrequency as an enhancement to our 60-minute treatments or as part of our Radiofrequency and Ionixlight Facial. This treatment requires no downtime and feels as relaxing as a hot stone massage.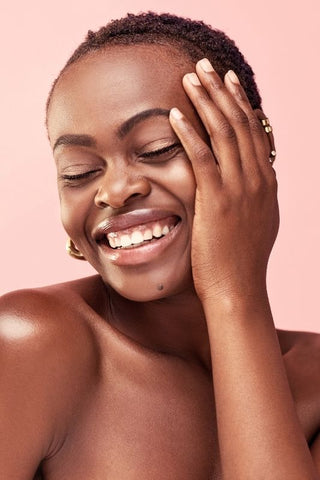 Transformative Benefits of Radiofrequency
Radiofrequency is a form of electromagnetic energy that induces molecular friction below the surface of the skin, generating heat to the treated area, stimulating collagen and elastin. The result is in an immediate and cumulative skin tightening for a taught and fresh looking face.
At Skin Devotee Facial Studio we use Thermatone Radiofrequency to help you:
improve elasticity by increasing natural elastin production
increase collagen production and skin cell turnover
soften fine lines
lift and firm your skin
tighten the face and neck
treat deeper wrinkles
treat sagging skin, jowls and tech neck
Common Questions About Radiofrequency