Oxylight Facial
Experience The Power Of Healing Oxygen + LED Light
Elevate your skincare experience with our advanced high-tech treatment, an upgrade from our signature Lift + Glow facial.
In just one hour, your skin will receive a comprehensive rejuvenation package that includes microdermabrasion, microcurrent, ultrasound, LED light therapy and oxygen infusion.
At Skin Devotee Facial Studio in Philadelphia, we offer this exclusive treatment, combining non-invasive tools and holistic approaches to simultaneously lift, plump and deeply hydrate your skin, leaving it flawless!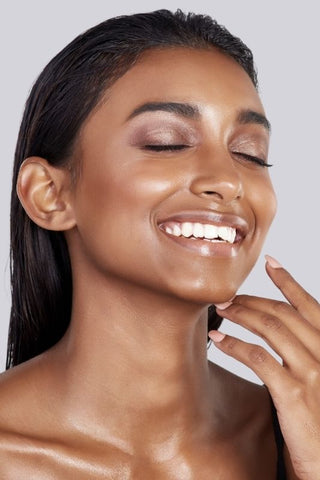 Transformative Benefits of Oxylight® Facial
The Oxylight Facial is a multi-modality treatment that combines high-tech tools, oxygen and LED light to promote a more youthful and radiant complexion in 60 minutes, without any pain or downtime. This treatment is suitable for all skin types.
High-pressured, moisture rich purified oxygen is delivered to the skin using an atomizing spray tool.
LED Light is delivered at specific wavelengths to target various skin concerns and is combined with negative ionized oxygen to detoxify and revitalize the skin.
At Skin Devotee Facial Studio, we offer our exclusive Oxylight® Facial to help you:
achieve luminous skin that glows from within
reduce fine lines and wrinkles
reduce inflammation and acne
diminish hyperpigmentation and dark spots
slow down skin cell damage
boost skin cell regeneration
increase collagen production
detoxify and hydrate the skin
stimulate blood circulation
enhance skin elasticity
Common Questions About Oxylight Facial