BioRePeel
No Downtime. Medical-Grade TCA Peel
Achieve healthy, luminous skin with BioRePeelCl3® Blue, the first of its kind bi-phase peel that works from inside out to fade stubborn acne, pigmentation, sun damage and stimulate collagen.
BioRePeel can be used year-round on all skin types, including skin of color. Results can be seen immediately and continue to improve over several weeks.
At Skin Devotee Facial Studio in Philadelphia, BioRePeel is offered as a stand-alone express service or as an enhancement to select facials. A consultation is recommended.
Transformative Benefits of BioRePeel
This revolutionary, medical-grade TCA peel from Italy is enriched with vital amino acids, nourishing vitamins plus GABA, which acts as a muscle relaxant to effectively minimize the appearance of fine lines, renewing the skin without the usual downtime of traditional peels.
BioRePeel works below the surface of the skin, preserving the delicate skin barrier while delivering stunning results for all ages and skin types.
Thanks its unique bi-phase technology, BioRePeel is able to bypass the epidermis, hydrate the skin and dissolve cellular bonds, unveiling a radiant new skin layer and helping to diminish UV damage, pigmentation, acne and scars.
At Skin Devotee Facial Studio, we offer BioRePeel to help you:
treat acne and acne scars
minimize pore size
smooth skin texture
treat stubborn pigmentation and melasma
reduce fine lines and wrinkles
illuminate and rejuvenate the skin
reduce skin laxity
improve skin elasticity
brighten complexion
Before & After
Witness the remarkable transformation after 3 treatments! BioRePeel is the only professional TCA peel on the market that can be used safely on all skin types including skin of color.
No Downtime
Pain Free
Instant Results
No Injections
Can Be Done All Year Round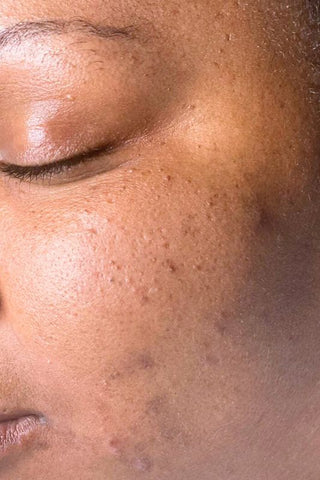 Common Questions About BioRePeel
Watch our video to learn more about how BioRePeel can transform your skin.